Among the millennial and generation Z Vietnamese, the habit of bringing their own bags to stores and markets and avoiding single use plastic items like straws, bottles and cutlery is gaining traction, particularly in big cities like Hanoi and Ho Chi Minh City, where they do not mind paying more for non-plastic products.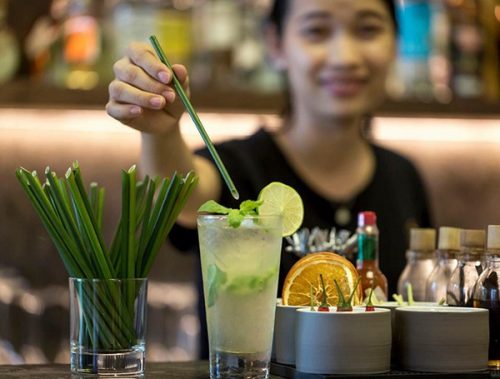 Ripple effect
Many other citizens have begun pitching in after seeing their friends and family members adopt eco-friendly replacements for single-use plastic, creating a ripple effect and attracting more people. While the new habits and practices being adopted by individuals, businesses and government offices are an important start, the nation has a long way to go before the plastic menace is removed.
Nationwide, plastic bags and disposable boxes are still piling up and related waste management remains a huge problems. The country generates about 2,500 tons of plastic waste a day, according to official figures. Its plastic waste discharge is among the highest in the world, according to Ipsos Business Consulting, a global growth strategy consulting firm based in Paris.
Every Vietnamese consumed only 3.8 kg of plastic in 1990, but 28 years later, this had risen to 41.3 kg. In Southeast Asia, only Malaysia (75.4 kg) and Thailand (66.4 kg) consume more.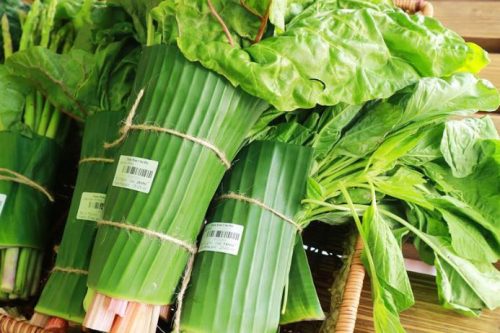 A common fight
International experts have advised a complete ban on single-use plastic, but the government has opted for a more gradual approach.
Policy level interventions have also lagged far behind in tackling the problem, with taxes on plastic products remaining very low. This has disincentivized major changes in public behavior, with plastic being far more convenient and cheaper than eco-friendly alternatives.
At many supermarkets, biodegradable bags and banana leaves are only used in small quantities to wrap certain items such as vegetables, and the use of plastic bags has continued without let up.
follow Long Nguyen, vnexpress